Consulting
Members may choose to join student consulting teams, advising Israeli companies on the solutions to important business problems.
Investment Fund
Members can also join the Investment Fund program, in which teams conduct equity research and manage a stock portfolio.
Fellowship
Each summer, members have the opportunity to spend eight weeks in Israel on our capstone internship experience.
Tech
Gain hands on experience with immersive technologies and learn impactful design principles! Projects throughout the year focus on actualizing change and collaborating with other tracks.
TAMID at Northwestern is an innovative, leading business organization deeply engaged with the Chicago entrepreneurship community. We are apolitical and areligious, and work closely with the high tech Israeli ecosystem to gain unique experiential learning. Our chapter is proud to hold a partnership with Accenture, and to be the host of the Midwest Regional Conference, where TAMID chapters from the region got together to strengthen the TAMID community and learn from one another and Chicago business leaders. Our chapter is also proud to have initiated a Tech track, which trains students in computer science, and collaborates with our consulting projects and fund to integrate BI and deepen our work. Northwestern also sent seven fellows to an array of amazing companies in Israel over this summer. Our chapter is continuously growing and engaging with leaders in venture capital, startups, philanthropic organizations, consulting and banking across Chicago. Come learn more about us and join our community!
Rachael Ferm, Co-President, Midwest RD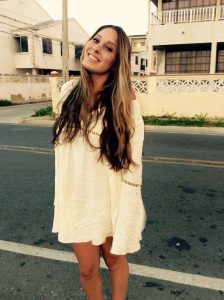 I'm the Co-President of NU's TAMID chapter as well as the Midwest Regional Director. My passion for the Israeli tech ecosystem was sparked while working at ImpactFirst, an impact fund incubated in Pitango, Israel's largest venture capital group. Since, I helped an early stage Israeli company pilot it's product in the American market in Northwestern, have worked for a tech-focused think tank, and started my own company with some Northwestern peers. TAMID is the perfect place to integrate my passions for technology, entrepreneurship, leadership and the Israeli innovation economy. I'm deeply excited about the direction that the organization is heading in and believe strongly in its future.
Aaron Strauss, Co-VP of Tech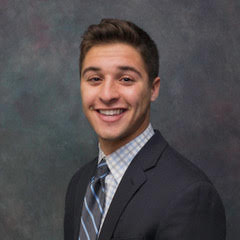 TAMID has been the absolute perfect blend of my entrepreneurial passion with my love of Israel. At an early stage in college I knew I was interested in business, but TAMID gave me the tools to really build a strong analytical foundation. I learned the inner workings of what it meant to work on a consulting team, as well as how to pitch a stock for the first time. And the cherry on top came when my TAMID education culminated in the opportunity to spend an incredible summer working for a Fintech startup in Tel-Aviv.
Aaron Kamel, Co-VP of Fund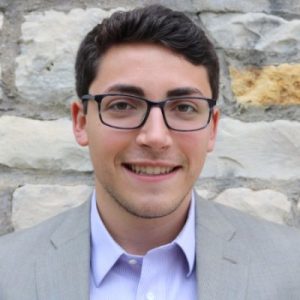 My name is Aaron Kamel and I am the VP of Fund. My job is to teach others Tamidniks about how one should invest one's money and the different parts of the complex financial world. I work together with the Fund members to create stock pitches and hone presentation skills. I am studying economics and computer science because I am interested in technology and the financial world. As the VP of Fund, I combine my two majors and interests by keeping up to date on technology trends to see if I can create an investment thesis on the next big technology trend.