Caleb Koffler
Caleb is a proud native Atlantan, alum of the U. of Maryland and current resident of the island of Manhattan. A member of the founding team of Tamid at UMD, Caleb has remained involved and is now spearheading network engagement for the TamidPro community.
A commercial real estate technology enthusiast, Caleb will be starting a new gig in the space mid-April. Details to follow. He loves to ski in the winter, boat in the summer, and run outside all year round.
Having struggled on his quest to become a sommelier, Caleb has resorted to flying home to Georgia for happy hour with his parents as often as possible.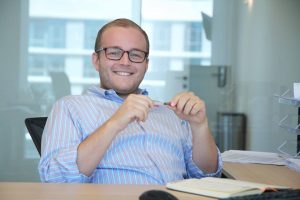 Chair of Engagement and Membership