Q&A with TAMID Pro Member Andrew Jacob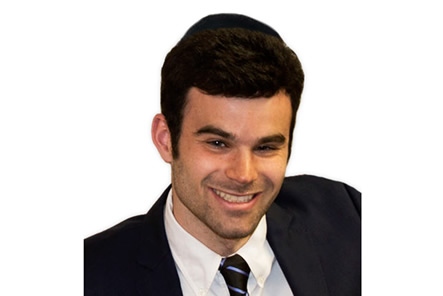 Q: When were you involved in TAMID and at what school? Were you involved in a leadership capacity? If so, what was your role?
A: I was a member of TAMID at the University of Michigan. I became a member my freshman year of 2013 and was involved until I graduated in 2017.
Q: Where are you living and what are you doing professionally now?
A: I live in Detroit, Michigan and operate www.thinbluelineusa.com

Q: What's one thing you're doing now that you're especially proud of and want the TAMID Procommunity to know about?
A: I started my company in my dorm room at the University of Michigan. Today the company has 15+ employees and ships over 100,000 packages a year.

Q: How did your TAMID college experience influence your career path?
A: I was a part of the Consulting Track in TAMID. This exposed me to the startup atmosphere and made me realize that I also wanted to be involved with startups.

Q: What advice can you give to other Pros?
A: If you want to start a business and you're confident, go ahead and give it a try. Don't get too comfortable working your day job.
Q: What's your favorite part about being involved with Pro?
A: I enjoy the networking events!

Q: Is there anything else you want to share with the Pro community?
A: If you haven't been to Israel yet, go! It's a great place to work on a startup. I was living there for ½ year and learned a lot from other business owners.