TAMID Consulting: Company FAQ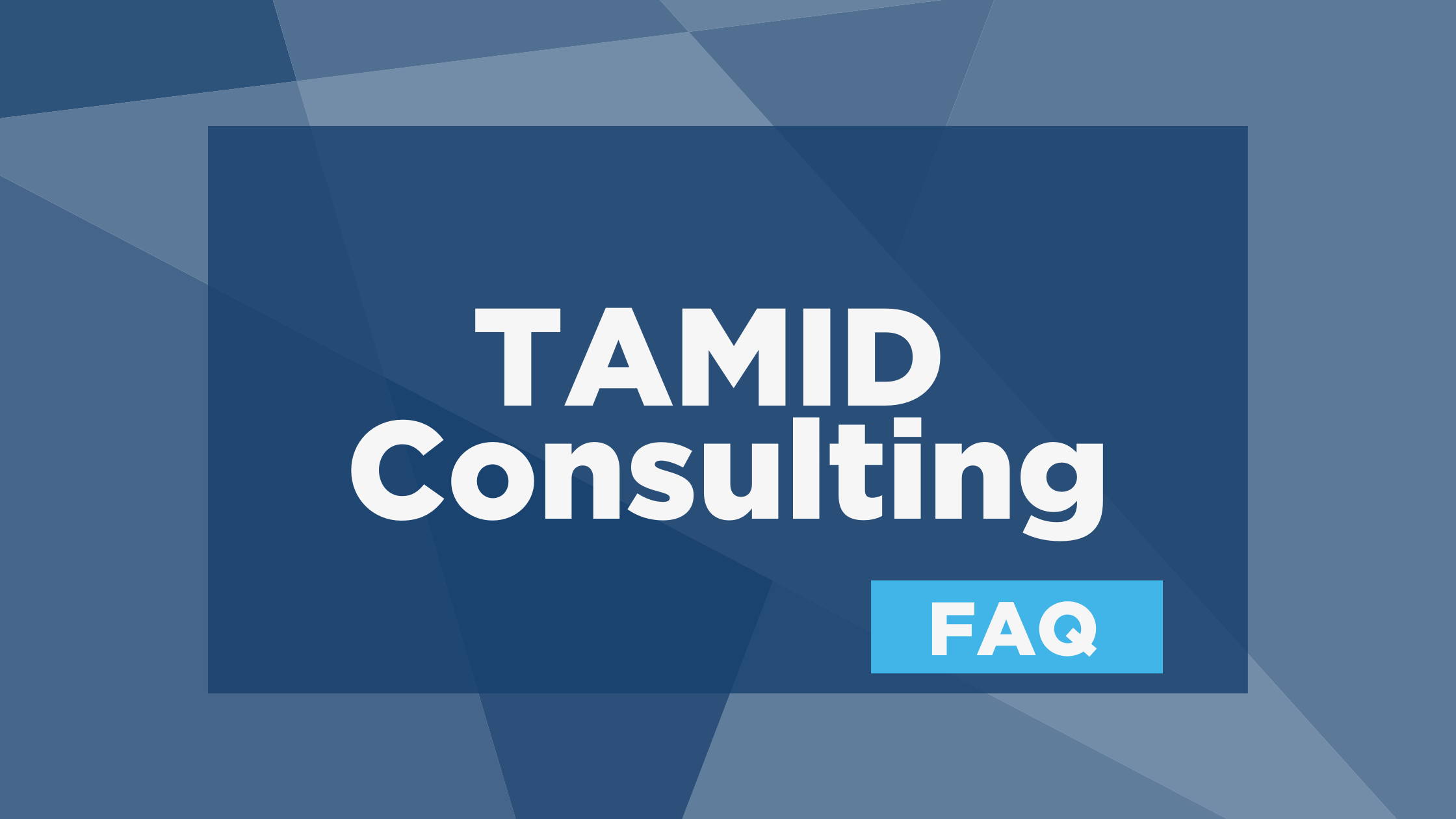 TAMID Consulting: Company FAQ
What are the expectations of host company managers for the TAMID Fellowship?
Communication – The Company manager should have (at least) a weekly video chat with the student PM and a Whatsapp (or alternative) chat group with all members of the team.
Meetings and Deliverables – The company will meet with the team (at least) 3 times throughout the project, and the last meeting will serve as an opportunity for the team to present the final deliverable and receive live feedback from the company.
Management – The PM will work (remotely) closely with you, the Company Manager of this project. Make sure you have the capacity to manage and mentor them as well as
the whole team. You should guide the team, exactly as you guide a new team member.
Onboarding – Kickoff the right way – Invite all team members to meet your company's team at the beginning of the semester. The company could invite the team to join their weekly meeting, a happy hour, or organize a meeting to introduce team members to the company.
First Call with Project Manager (PM) – Once your project has been assigned with a PM, it is your responsibility to schedule an initial call with them. During that call, make sure you have the answers to the following questions:
When will the team start working on the project?
Get to know your PM, set expectations, etc.
Introduce yourself and your company to the PM.
Project Requirements: Israel Connection – TAMID's mission is to create a strong connection to Israel for emerging business leaders. For that reason, it's not only important that the students have a good consulting project to work on. It is also important that they develop a relationship with your team through strong, regular communication. You represent the culture and people that our members will hope to emulate.
What are the dates of the program?
There are two separate Consulting Project semesters that run annually, Fall and Spring semesters. As different Universities start at different times, the actual dates may vary. Thus, the start and end dates are rolling. You should discuss the project start and end date with the team.
What are the expected hours?
Teams work roughly 3-5 hours a week as an extracurricular activity in addition to their academic studies.
What type of tasks can I expect from consulting teams during TAMID Consulting?
Teams of 4-8 students, led by a student Project Manager, work together(remotely) on their university campus. Teams apply research and creative problem-solving skills to deliver solutions in:
Industry Analysis
Consumer Research
Marketing
Tech
– Mobile/Web Apps
– DevOps pipelines
– Data Analysis
– UX/UI Design
– API Development
– And More!
Find more examples of projects by service type here
What does TAMID provide for the Consulting teams?
Training for all Consulting Project Managers who will be leading a Consulting Team.
Resources for TAMID Consulting Groups including: Project Scoping, Project Management, Deliverables Templates (Companies also have access).
Access to training Resources for Consulting Groups.
A designated Account Manager from the TAMID Company Relations team will check-in at the beginning, mid-semester, and end of the Consulting engagement.
What are the expectations of the Consulting team?
Building a team – Once you assign a Project Manager, they will be informed and form a team to work on the project. Teams of 4-8 students will work remotely throughout the school semester between approximately September-December (Fall) and January/February-May (Spring).
Project Scoping- The initial call with your Consulting Team will be a detailed call where the Consulting team has a list of questions to start building out their project scope. TAMID provides Consulting Teams access to questions and templates to start building out the Project Scope. Here is an example of the questions you should expect from the students.
Project Scope Approval- The Consulting team will present the Host Company with a Project Scope to be approved by the company. Once the Project Scope is approved, the team will set up a Work Plan. Here is a project scope template.
Final Deliverables- Your TAMID Consulting team will schedule an all-team meeting to present their final deliverables of the consulting project.
What makes a project successful?
Setting clear expectations from the beginning
Real, hands-on projects – they are here to work!
Take the time to onboard in advance — if you put a little effort in advance, it will be a much more successful onboarding experience.
Communication! Start a WhatsApp group or slack with your team and have communication as frequently as possible.
Can I still have Consulting teams sign an NDA?
What opportunities are there to connect with other TAMID host companies?
You are welcome to join and participate in our many ecosystem events that highlight various companies. Feel free to check the calendar, or reach out for details on our specific events. Additionally, reach out to companies@tamidgroup.org to join our online community TAMID Hub.