Q&A with TAMID Pro Member Eric Katz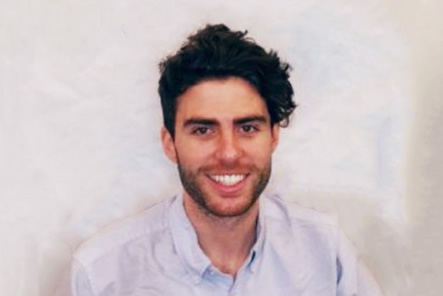 When were you involved in TAMID and at what school? Were you involved in a leadership capacity? If so, what was your role?
I joined TAMID my sophomore year at UC Berkeley circa 2013. I continued through my senior year, attending the Israel fellowship (interning for Consumer Physics – Scio) in 2014 & leading our consulting practice on campus in 2015.
Where are you living and what are you doing professionally now?
Following bouts working in tech consulting in New York & San Francisco, I've landed in San Diego to pursue Kween, a CPG company my girlfriend and I founded last year. Kween makes Granola Butter, the first ever spreadable granola. It's vegan, gluten-free, allergen-friendly, & school-safe!
What's one thing you're doing now that you're especially proud of and want the TAMID Pro community to know about?
For those of you who live near a Pressed Juicery, Kween Granola Butter will be launching as one of their new freeze topping starting Dec 2018!
How did your TAMID college experience influence your career path?
I always knew I wanted to start something of my own, but never knew where to start. Throughout college, TAMID allowed me unparalleled access to founders building their brands. Through working with these founders I was able to absorb how they made decisions & ran their companies, insights few college students rarely get. When I decided to co-found Kween, this experience was invaluable, and further, I had a long list of founders I could reach out to for support.
What's one thing you know today that you wish you knew as a student?
Networking is invaluable. Go above and beyond to make a valuable first impression with each and every individual you meet, especially within the TAMID community. We are blessed to be in such great company, and TAMID community is always more than willing to help. This means that when you connect with someone in TAMID you are also connected to everyone in their network too.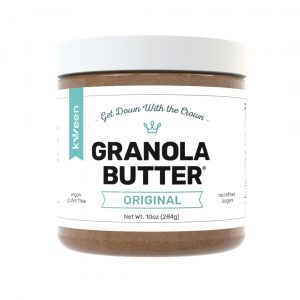 What's your favorite part about being involved with Pro?
The events (and more importantly the people at the events). Pro events have been a great opportunity for me to meet Pro members from other schools. I've been so impressed the entrepreneurial spirit TAMID members have and their willingness to help one another, even after meeting just once.
Is there anything else you want to share with the Pro community?
Please reach out to connect! I'd love to hear what you all are doing or chat about what it has been like to start a bootstrapped food brand. For those of you interested in Granola Butter, you can use code TAMID at checkout for חי% off.