Q&A with TAMID Pro Member Ezra Mosseri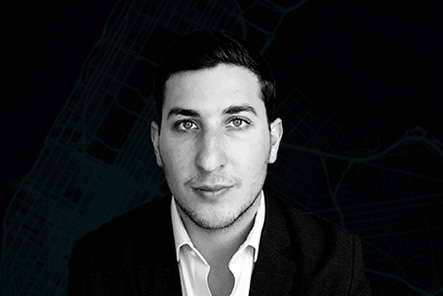 When were you involved in TAMID and at what school? Were you involved in a leadership capacity? If so, what was your role?
I was involved in TAMID at NYU in 2013 and 2014. Was not cool enough to be involved in a leadership capacity!
Where are you living and what are you doing professionally now?
I live in both NYC & SF — I promise it's not as glamorous as it sounds, and I don't recommend it. I work on Global Strategic Growth Initiatives at Uber, and it's been really fun, exciting and rewarding.
What's one thing you're doing now that you're especially proud of and want the TAMID Pro community to know about?
I get to work on a lot of cool things like scooters, autonomous vehicles, VTOLs, and even our branding. One of the coolest things I help launch was our new brand— and my team's experimentation before the launch helped save Uber A LOT of money. Something I'm especially proud of though, is helping to launch one of our newest apps, Uber Lite. It's a product designed to work on older Android devices and in low connectivity. The whole app is less than 5MBs to download! (Smaller than your favorite GIF). Our launch in India has been successful, and we've since expanded to several markets in LATAM and Egypt. Uber's goal has been to make transportation as reliable as running water, and Uber Lite has a huge opportunity to get affordable and reliable transportation to even more people around the world. (Also super proud that I was able to hire 3 Israeli companies as software vendors for Uber!!)
How did your TAMID college experience influence your career path?
My answer to this question is probably a bit different than most, but TAMID got me started on consulting for Israeli companies, really understanding that niche, and building a network of contacts within the market. I started a company while at NYU, and once we sold bits and pieces of it, I kind of fell back on helping Israeli companies move to the US and grow their businesses. One of those companies ended up raising a bunch of money based on work I did as a consultant, and once Uber got wind of it, they reached out— and that's hold I landed in my role at Uber.
What advice can you give to other Pros?
Don't limit yourself based on age, experience or seniority. While it's always important to be aware of the role you play and where you stand in the context of your job, if you have value to add that's what counts!
What's your favorite part about being involved with Pro?
The people and the mission. The people I've met through TAMID, and especially through Pro have been amazing. It's a great community that has produced not just friends, but meaningful business connections. I also really love the TAMID mission to connect professionals of all ages and in many different industries to Israel's economy. These connections are so important to the future health of the State of Israel, and I'm excited to see the impact TAMID will make through its members.
Is there anything else you want to share with the Pro community?
Yes— give back when you can! There are tons of students going through similar things you did just a few years ago. Even though you might not feel like you're in a position to add value you, I'm sure many would love to hear from you. And finally; would love to connect with you! Feel free to contact me anytime.