Q&A with TAMID Pro Member Stephanie Brill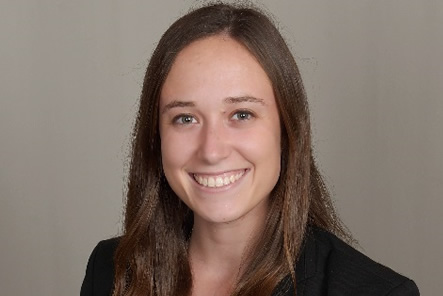 When were you involved in TAMID and at what school? Where you involved in a leadership capacity? If so, what was your role?
I was involved in TAMID at USC (Fight on!). My leadership positions included Director of Community Affairs and a Consulting Team Leader for the start-up Immersia.
Where are you living and what are you doing professionally now?
I currently live in Seattle and I work for The Boeing Company as a Multi-Skill Rotational Engineer in the Engineering Career Foundation Program (ECFP). I've been here for about a year and a half.
What's one thing you're doing now that you're especially proud of and want the TAMID Pro community to know about?
I want the TAMID Pro community to know that TAMID doesn't end in college – there are plenty of opportunities to stay involved and continue to be connected to this amazing network after school! TAMID Pro communities are popping up all over the country, and we just recently opened one this fall in Seattle. If you're out here, or looking to move out here for work in the future, don't hesitate to reach out to me or one of the other fabulous Seattle TAMID Pro's!
How did your TAMID college experience influence your career path?
Out of all of the things I was involved with at USC, TAMID had the biggest influence on me, both career-wise and personally. My interests have always been in disruptive technology, communication/strategy (making connections), and Israel – when I found out about TAMID through some of my friends I knew I had to join. In college, TAMID provided me with low-risk, high-reward opportunities to learn to be a successful consultant, plan events, and also provided me with a community that I still keep in touch with to this day (shout out to everyone who joined me on the TAMID Pro Mission this summer!).
What advice can you give to other Pros?
Don't be a stranger. The TAMID community is welcoming both in and out of school. I've found that the TAMID Pro community wants to help, and reaching out with a quick text or phone call for mentorship, professional, or personal reasons is always welcome.
What's your favorite part about being involved with Pro?
The TAMID Pro Mission was awesome! But at the center of it all, I feel like I've found a community that I can lean on and continue to learn from and engage with as I move further away from college.
Is there anything else you want to share with the Pro community?
You can always find a way to be involved, no matter how much time you're willing to dedicate. I promise it's worth it!