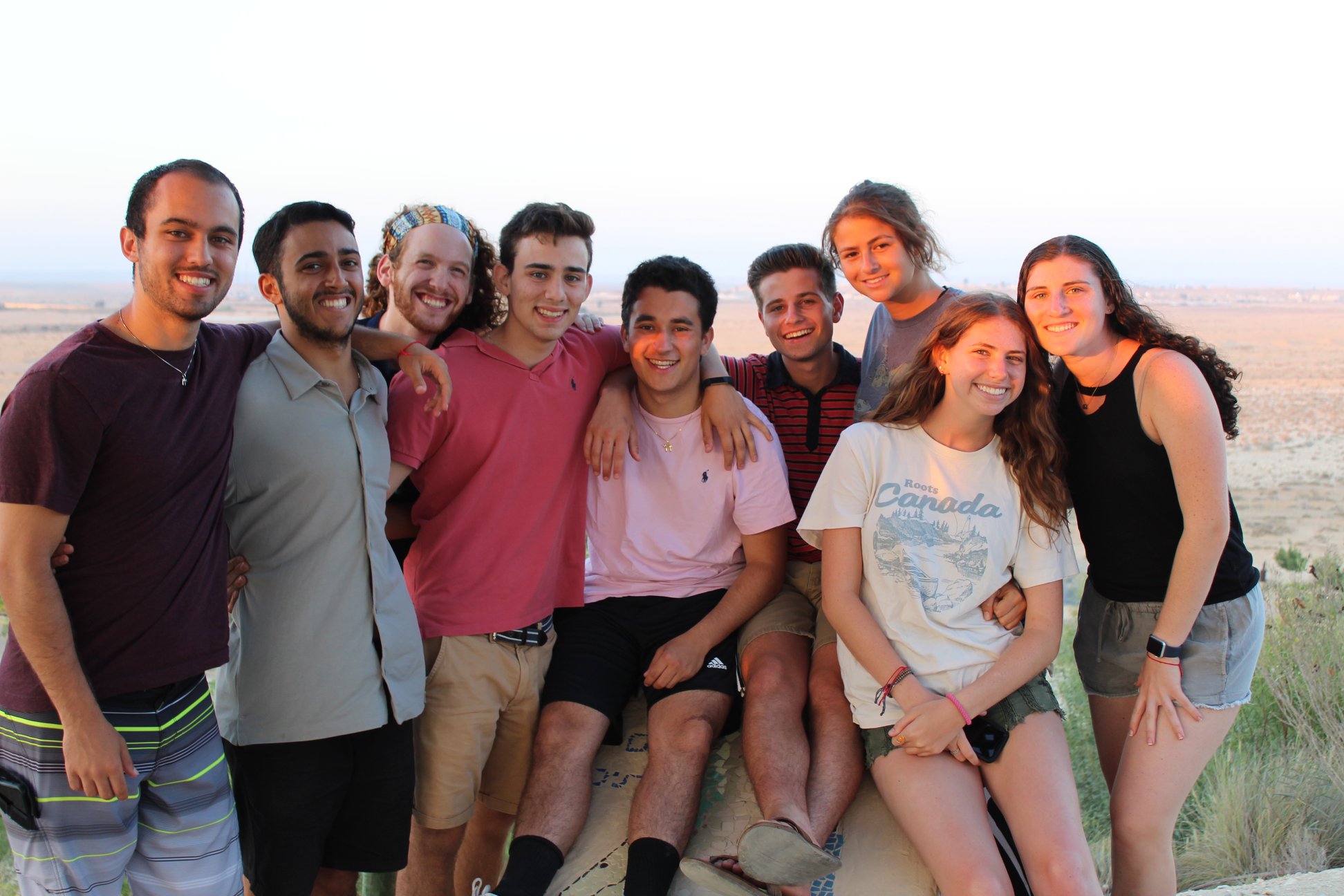 Session 1: Trip to Nitzana
By: Eden Shamir, University of Florida
Coming onto this trip with pretty minimal expectations, I figured I would be content with nearly anything planned for us. Never would I have imagined the immense impact this trip would have on me. I was prepared to visit typical tourist attractions – places to take photos, ride camels, etc. To my surprise, the South trip was one of the most meaningful experiences I've ever had.
Stepping off the buses and into the Ethiopian Israeli village called Atachlit, we were greeted by wonderful women, eager to tell us about their culture. They told us about their travels from Ethiopia to Israel, gave us a tour of the village, and fed us homemade coffee and Dabo – Ethiopian Challah bread. I made sure be in the moment, embracing their culture in order to fully grasp where they come from, and it truly opened my eyes to their struggles assimilating to the Israeli culture. This village is definitely one of the top places to visit in Israel to fully understand the country's diverse nature.
Our next stop was the Salad Trail in the Southern District. Upon arriving, we were greeted by a passionate agronomist, Uri Alon. Uri has been guiding tours around these amazing greenhouses for years, where he explains each fruit, vegetable, and herb as you munch on your fresh picks. After pulling white carrots out of the ground, and eating colorful tomatoes off the vines, we headed to the Gaza border. The level of terror that this area endures daily is remarkable. Old rockets that had fallen just a few meters from homes and communities were collected to create a "Rocket Garden"– something unimaginable yet all too real.
However, the most eye-opening part of this trip, was spent in Nitzana. Although it wasn't action-filled or adventurous, my time there was particularly memorable. I spent the weekend like a sponge – absorbing everything around me, learning and sharing.
I asked the locals tons of questions, and personally sought out to speak with David, the Dynamic Director of the Nitzana Educational Center. Leaving the conversation teary eyed, I felt the pure love and care that this man has invested into this unique village. His stories tell about the potential he saw in struggling refugees and orphans, and the endless opportunities he has given them since opening the boarding school. His determination taught me that it is in fact possible to put race, religion, and conflict aside in order to care for others. The last, and most important, point I will leave you with is David's favorite quote: "Better a neighbor who is nearby than a brother who is far away.