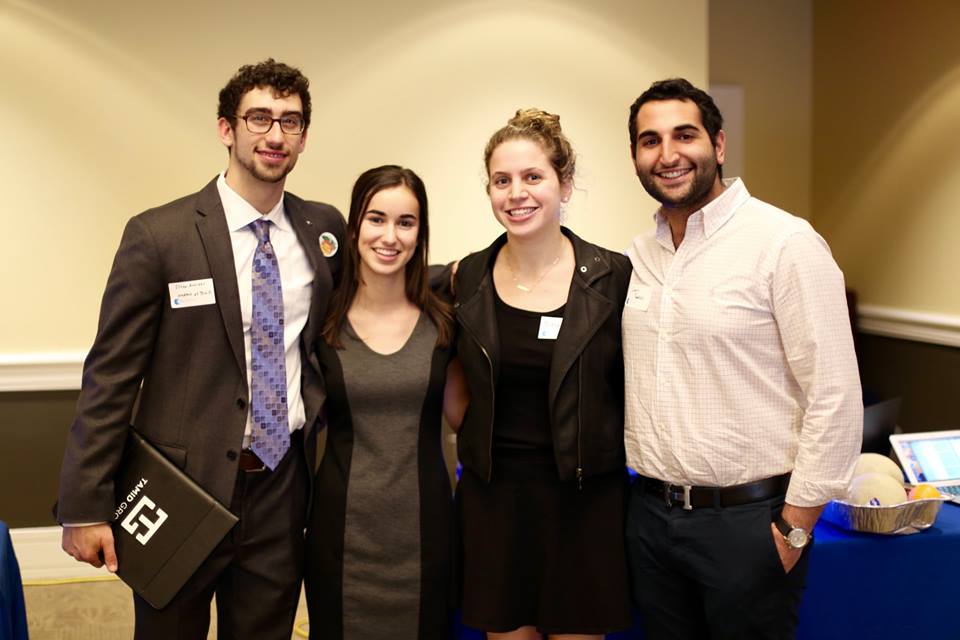 Finding My Start in TAMID at Emory
By: Dana Pearl, TAMID at Emory
The summer after my first year at Emory, I lay in a hammock on a Moshav in Northern Tel Aviv, reading Start Up Nation, by Dan and Saul Singer. The hit book describes Israel's vibrant start-up economy, something I knew little about even after spending my summer vacation in Israel. I remember the pressing feeling of not wanting my summer vacation to end, mixed with the ambiguity of the future and the fascination I found in Singers' argument.
College is the first time for most students that we are given choices. Returning to Emory in the fall, I was confident in my decision to apply to Emory's business school, but overwhelmed by the areas and depths that fell under the category of business. So yes, I would have much rather paused time or continued to lay in my hammock indefinitely than deal with the most pressing question on the mind of a college sophomore.  
My first weeks back at Emory, I knew I wanted to maintain the connection I had created with Israel over the past eight weeks, as well as broaden my business horizons. I did not know what value I would find in joining TAMID, if any, but I decided to apply. In retrospect, my decision to join TAMID has been the best decision I have made for both my academic and professional growth.
It was through TAMID that I found my passion in consulting. When TAMID members described TAMID as a "pro bono consulting club", I had shallow knowledge of what consulting, let alone that phrase, meant. After completing TAMID's education module, I proceeded to participate in a group internship as a consulting intern for an Israeli start-up trying to enter the U.S. economy. My first two semesters in TAMID helped me pigeonhole my interests and led me declare a concentration in strategic and management consulting in Emory's business school.
As my knowledge of Israel's business sphere grew, so did my interest in Israel from a historical standpoint. I found myself taking more history classes that focused on the Middle East and would count towards my history major. As a junior, I have applied to write an honors thesis through Emory's history department on the history of Israel's economy.
Looking back on the past three semesters it is clear that TAMID has largely defined my undergraduate experience, from becoming friends with TAMID at Emory's executive board and members to helping define my academic and professional interests. I often find myself wondering whether TAMID shaped my interests or if I have found a club that is truly an embodiment of the interests and values I had already possessed. Regardless of what the answer may be, I know that it is even harder to imagine where I would find myself half way through my junior year of college had I not found TAMID.