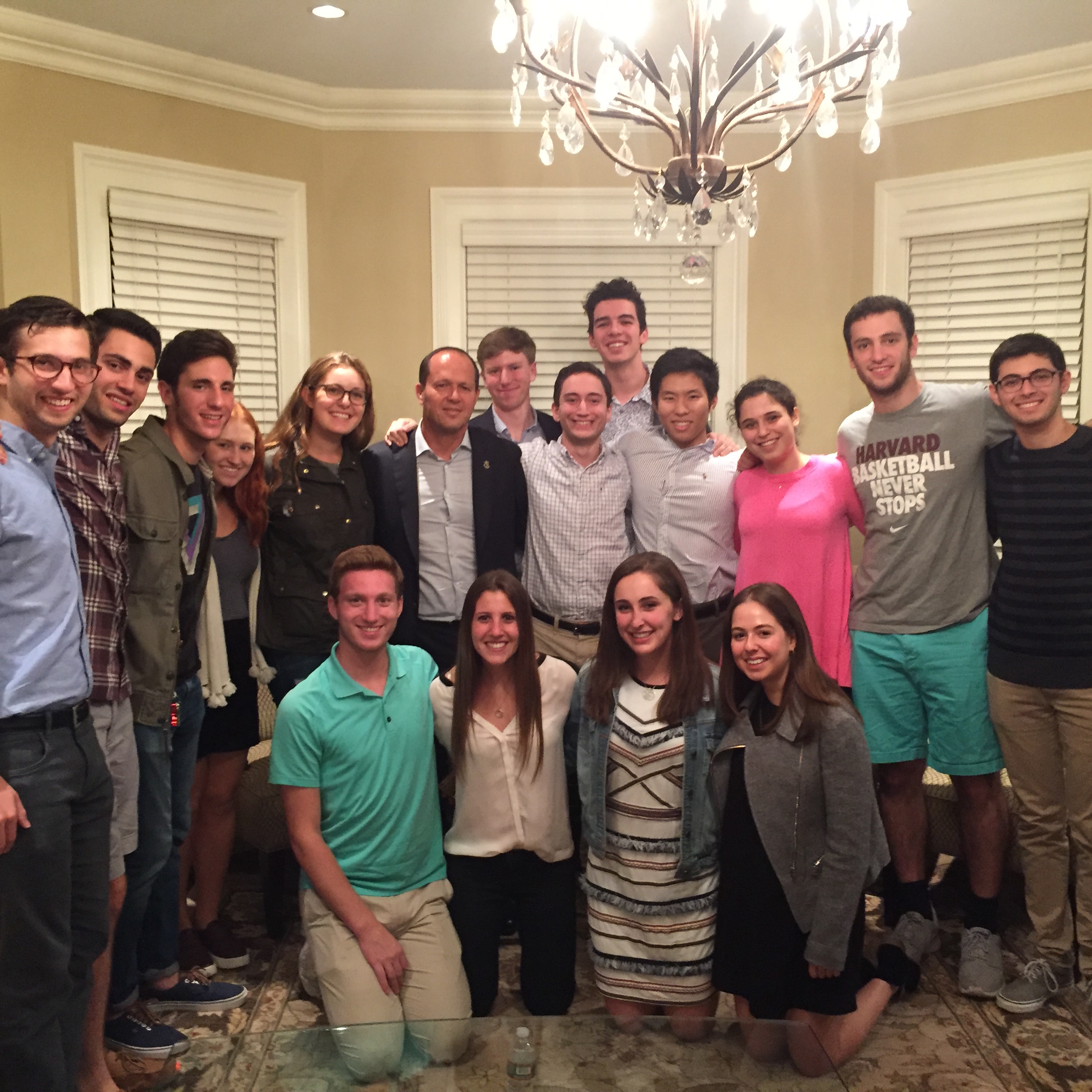 Harvard TAMID and the People We Met
By: Alana Steinberg, TAMID at Harvard
Earlier this semester, TAMID at Harvard had a small, private session with Nir Barkat, Mayor of Jerusalem. We discussed topics ranging from his ambitions for the Light Rail project to his passion for and success in education reform. Barkat told us that he believes the military service is one of the reasons Israel is home to so many start-ups. A paratrooper himself, Barkat went into business after the army with two other men who also served.
Hearing Barkat speak was inspiring to all of the TAMIDniks at Harvard. His passion for Israel – its people, its culture, its longevity – shone as he spoke. We had a group meeting directly after the talk, and the room was abuzz with anecdotes from Israel, stories from TAMID fellows, and newfound motivation for our projects, within the club and our own ventures.
Nir Barkat was just one of several speakers who inspired us by coming to discuss entrepreneurship, Israel, and start-up culture this semester. Speakers like Izhar Armony, a local Venture Capitalist from Charles River Ventures, opened many TAMIDniks' eyes to new career possibilities. We were lucky enough to have our case competition judged by Professor Kevin Sharer and Deputy Consul General Matan Zamir, both of whom gave meaningful feedback and words of wisdom to our chapter.
The Harvard TAMID chapter is a space of collaboration, shared passion, and great friendships. With many shared interest and a forum through which we can challenge ourselves to create and learn, TAMID Harvard is invaluable to each member.