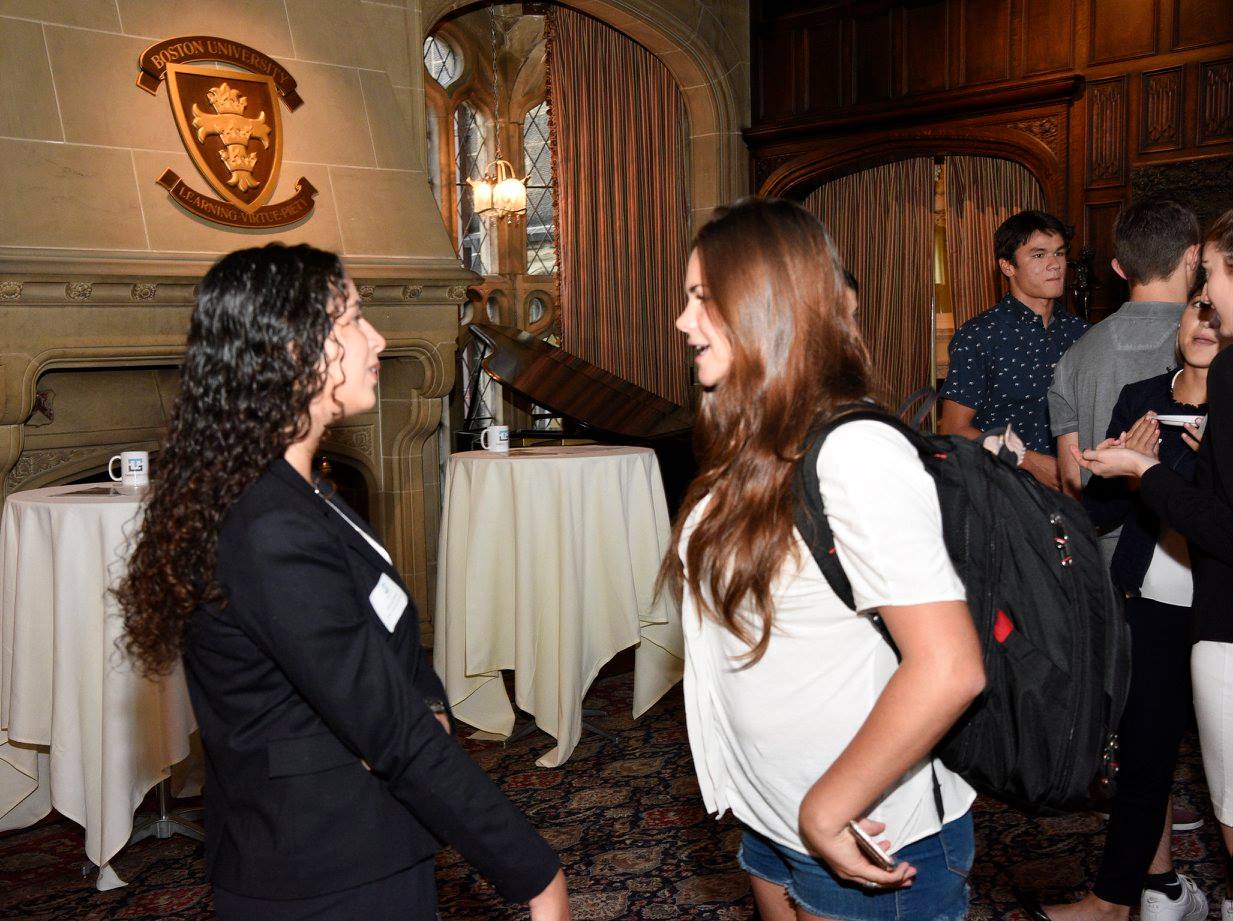 Making Education Social
By: Valeria Salazar, TAMID at Boston University
I first heard of TAMID at a networking event at the Boston University Castle. As I listened to the Director of Branding rave about her experience within the club thus far, I was touched by the sentiment with which she described every moment within the organization. Besides sounding like a great social experience, TAMID's mission sounded like an incredible concept. After a couple of minutes discussing the club, I decided to apply.
Recruitment for TAMID at BU consisted of one formal interview and a coffee date with two current members, making it a serious yet personal process.
After being accepted, we had our first official meeting. The first part consisted of introductions and ice-breakers in order to bond with each other and get to know the entire club. After this, we started team-building activities with our assigned groups from our Gimel Class. Going forward, the weekly meetings also included time to connect with members, followed by Education where we have been learning about Consulting and what it takes to properly begin a startup through the startup simulation. We have discussed marketing, planning, and have been given the opportunity to simulate beginning a startup.
So far, my experience in the club has been very fulfilling. It is not only a chance to bond with people with different majors and graduating classes, but it is also an opportunity to grasp a deep understanding of the path that has been taken by the companies we will be consulting for. This knowledge will allow us to fulfill our organization's mission to the greatest extent. Eventually, as we dive into the consulting and investment branches of the organization, we will have a more in-depth understanding of our clients' background in their fields. I find the education we are being provided very unique because besides being taught what we will be doing for the club, we are also being taught what happens "behind the scenes" when building a company. I am very excited to continue my journey within TAMID and be able to work on consulting projects for promising startups from Israel, a nation where startups are second nature. I am sure that with everything our Gimel class has to offer and with everything TAMID is offering us, each and one of us will be able to achieve great things within and outside this group.
As a new member of this "TAMID family" and looking to older members, I can see that it has shaped each member in a different way, whether it is socially, academically or in the business field and I am looking forward to taking part in the shaping of this family. I have found that this sense of connection and proximity to my class, is also part of what makes me so enthusiast and what makes the learning experience so great. I am glad to have joined an environment that makes me proud to say I am part of the "TAMID Family".