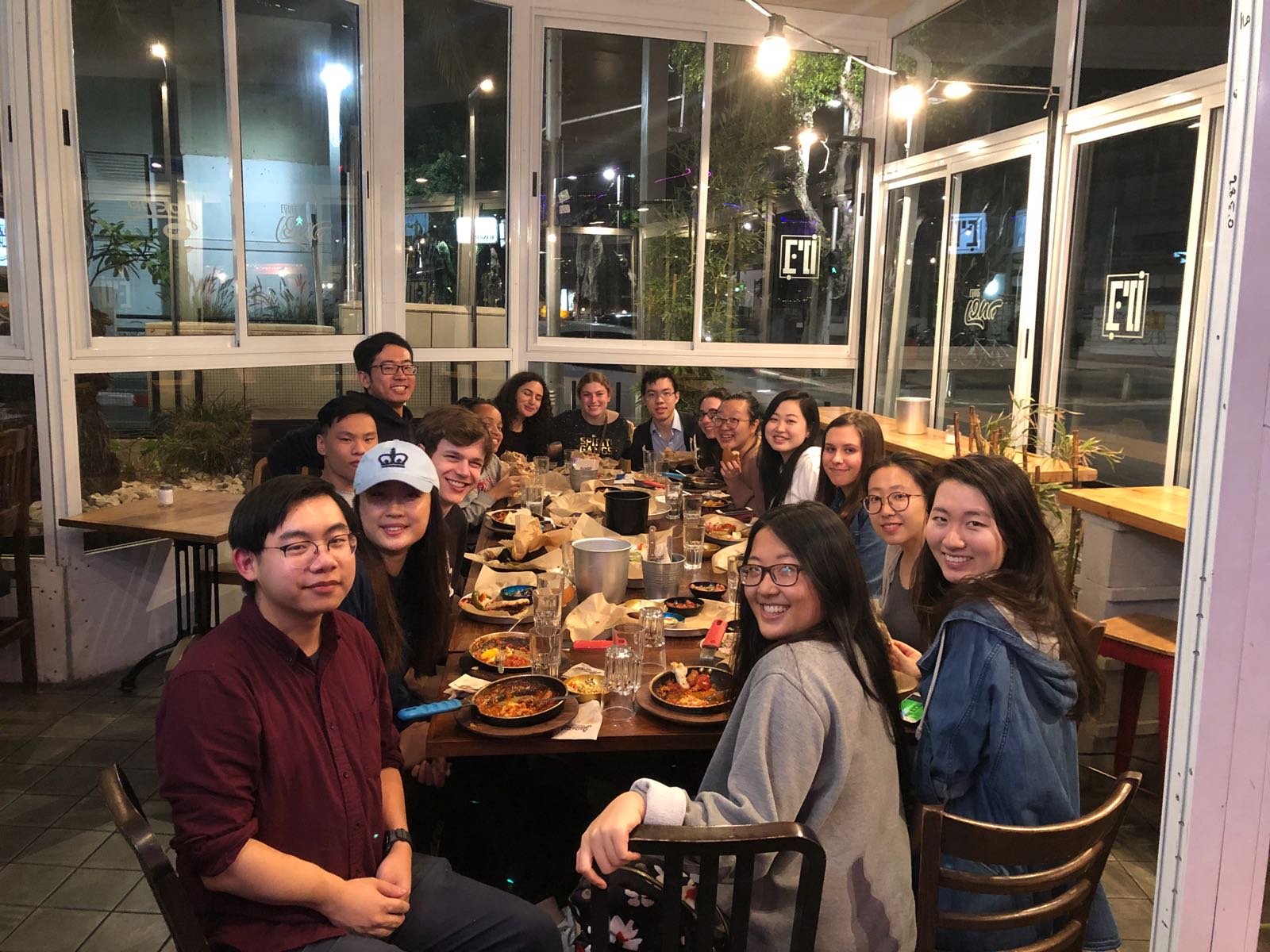 TAMID at Columbia x CORE Tel Aviv Tech Trek: Site Visits
By: Hana Fusman, Columbia University
This past spring break, TAMID Group at Columbia partnered with Columbia University's largest professional student organization, Columbia Organization of Rising Entrepreneurs (CORE) to bring 16 students from all different demographic backgrounds and fields of study to Tel Aviv to visit startups. The goal of our trip was to gain an understanding of a global view of the tech scene, and to gain a taste of the many innovative industries in Israel.
Day 1 of Site Visits
Monday morning, the group got up bright and early for our first day of our site visits. The group headed to Aidoc Medical to start off our site visits. We met with Tom Valent, VP of Business Development at Aidoc. Aidoc Medical uses artificial intelligence to scan radiology scans. We were very impressed with the work Aidoc does and asked Tom a lot of questions about the company. After visiting Aidoc's office, we went to Sarona for lunch. Our next site visit was at T-Rex, a Renewable Exchange company. We met with Pedro Nissani, the R&D Director at T-Rex, and he explained to us all about T-Rex. T-Rex's mission is to make complex capital markets more liquid through enhanced transparency and efficiency.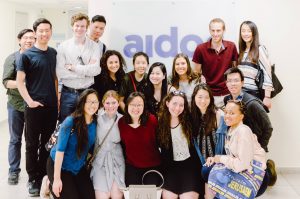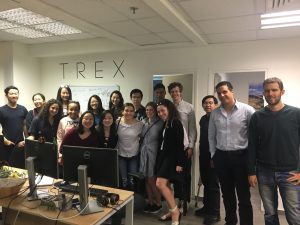 Day 2 of Site Visits
To start off day 2, we first headed over to VR Health to meet with Tal Arbel, head of Data and Artificial Intelligence. VR Health created a virtual reality technology for physical therapy patients to perform their physical therapy exercises at home in an engaging way. Many members of our group got to test out VR Health's technology and engage in the physical therapy exercises. We then headed to LionBird to meet with Jonathan Freidman and Yuval Ariav, partners at LionBird. LionBird (Ventures) Ltd. is a venture capital firm specializing in seed, startup, and early-stage investments in the Fintech Sector. In between site visits, the past TAMID Fellows headed to WeWork Dubnov, to visit the Israeli TAMID Staff. We met with Yonah Liben, Director of the Fellowship, Adina Remz, Assistant Director of the Fellowship and Shev Shatzman, Fellowship Program Coordinator. It was really nice to catch up with the Israeli TAMID staff. The day was not over yet, we had another site visit at RoundForest, where we met with the CEO and Founder, Alon Gamzu, on RoundForest's rooftop. Roundforest implements analytical solutions to maximize businesses' scale and product optimization.
Day 3 of Site Visits
To start off the day, we went to Samurai Incubate, a Japanese VC Firm, that invests in both Japanese and Israeli companies. We met with Yakir Zalkind, the Community and Marketing Manager. Samurai Incubate prioritizes creating a community for its portfolio companies and for people in the Tel Aviv ecosystem. For our next meeting we went to Monday.com, which was voted as one of the best startups to work for in Israel. Monday.com started as a side project while the CEO of Monday.com, Roy Man, was working at Wix. He saw that it was really hard for companies to manage large groups of people, and therefore he created a project management tool to help keep companies organized and manage their employees better. 
Day 4 of Site Visits
The next morning, we went to our meeting at GuardiCore where we met with the CTO and founder of the company, Ariel Zeitlin. Ariel Zeitlin explained to us his founding story and how his idea was inspired from his military service. GuardiCore is an innovator in internal data center security focused on delivering more accurate and effective ways to stop advanced threats through real-time breach detection and response. After meeting with GuardiCore, we headed to Cortica and met with CEO and Co-Founder, Igal Raichelgauz. He explained to us how Cortica is an artificial intelligence based company and has over 200 patents on their technologies. At the end of our Q and A session with Igal, we got to demo one of the face recognition technologies that Cortical created. For our final meeting of the trip, we headed to F2 Capital and the Junction. We met with Matan Bordo, a new immigrant from America, and a Venture Manager at F2. The Junction is the leading platform in Israel for early stage startups to accelerate and advance their ventures into better products and companies. Established by VC Genesis Partners, and currently operated by F2 Capital, The Junction provides the broadest array of support with investors, customers and talent for startup success. While we were visiting F2, we met with 2 of the current Junction Startups, Vayo and Resignt. Vavo uses AI to help work teams become more productive across the various SaaS tools that employees use and, as a result, enables companies to better manage and control its knowledge. Resight is a developing a mapping and content discovery solution from the AR cloud by building a public registry to host and serve AR content.  Their service allows AR content to persist in the same physical location and enables brands to create multi-user experiences. It was cool to hear from both the VC side and the startup side of the company.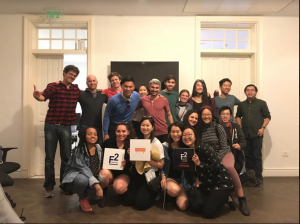 In between site visits, we got to explore Tel Aviv, enjoy the beaches, eat delicious food and experience the Tel Aviv night life! We all learned so much from our week in Tel Aviv and are very thankful that we chose to spend our spring break in Tel Aviv learning about its unique startup ecosystem!