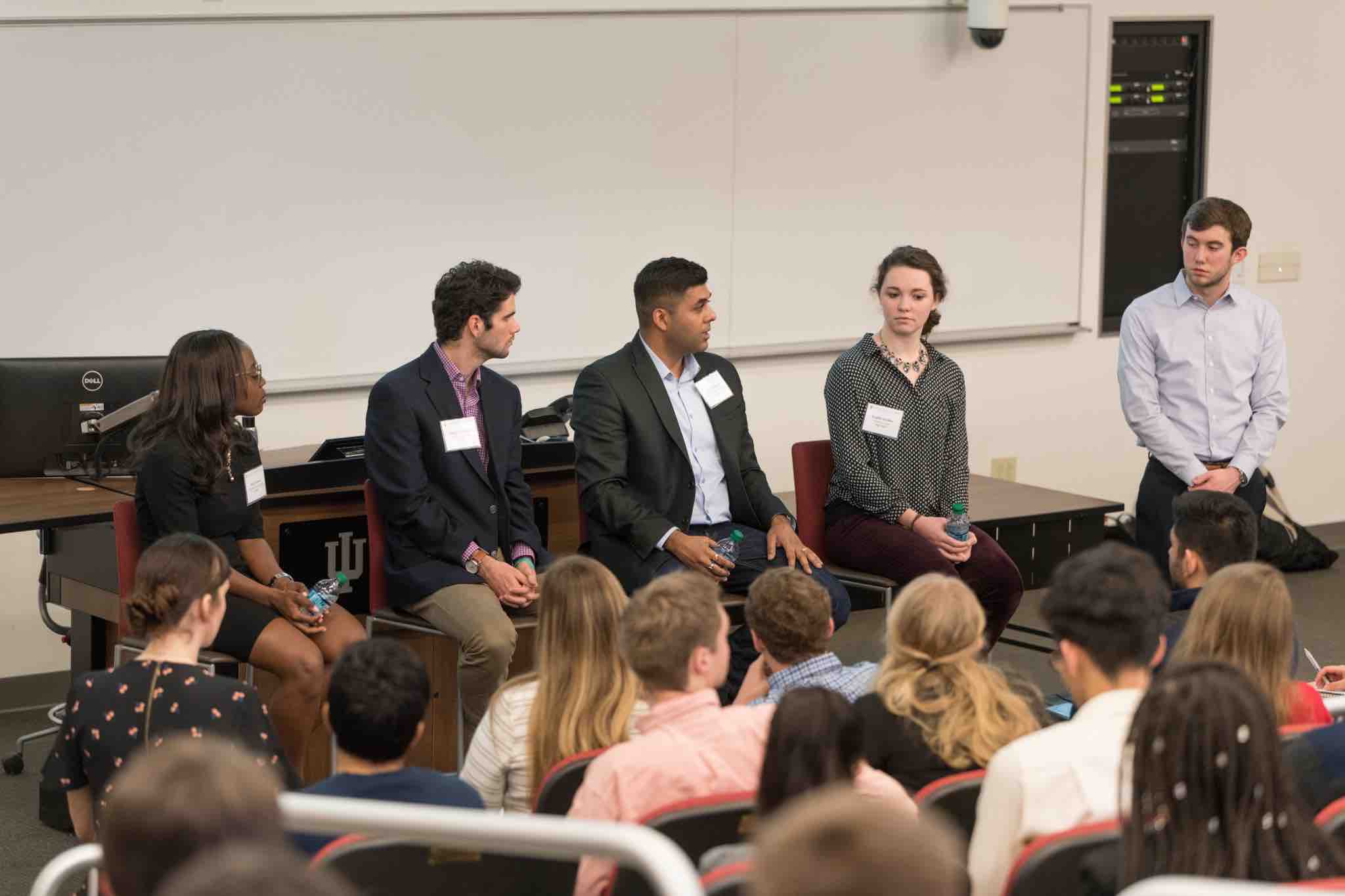 TAMID at Indiana: Hosting Kelley Alumni in High Tech
By Hiranya Kamdar and Josh Zaacks, Indiana University
On February 23rd, TAMID at Indiana hosted a panel of Kelley School of Business alumni from Google, Facebook, Amazon, and High Alpha as part of Kelley Student Government's annual Distinguished Alumni Event. The event attracted dozens of students interested in learning more about careers in the tech field, many of whom connected with the alumni that were present.
In the past, this event has featured successful managers and C-Suite executives from major firms such as Starbucks, PwC, and JP Morgan. This year, the theme was centered around high-tech to make the innovative culture of Silicon Valley more accessible to students at Indiana University.
During the panel, audience members asked questions about the panelists' careers and how they ended up at their respective companies. Many of the alumni explained that as college students, they didn't know where they wanted to end up but learned about the tech industry through consulting careers or connections post-graduation. As a Midwest school where students may feel at a disadvantage pursuing tech careers out west, the stories were unique and inspiring. Following the panel, audience members had the opportunity to network and interact with the alumni.
In addition to TAMID, the event was co-hosted by Kelley Student Government, the Collegiate Entrepreneurs Organization, and the Hutton Honors Council Association. This was an excellent opportunity for TAMID to collaborate with other student organizations on an event hosting high-tech professionals.