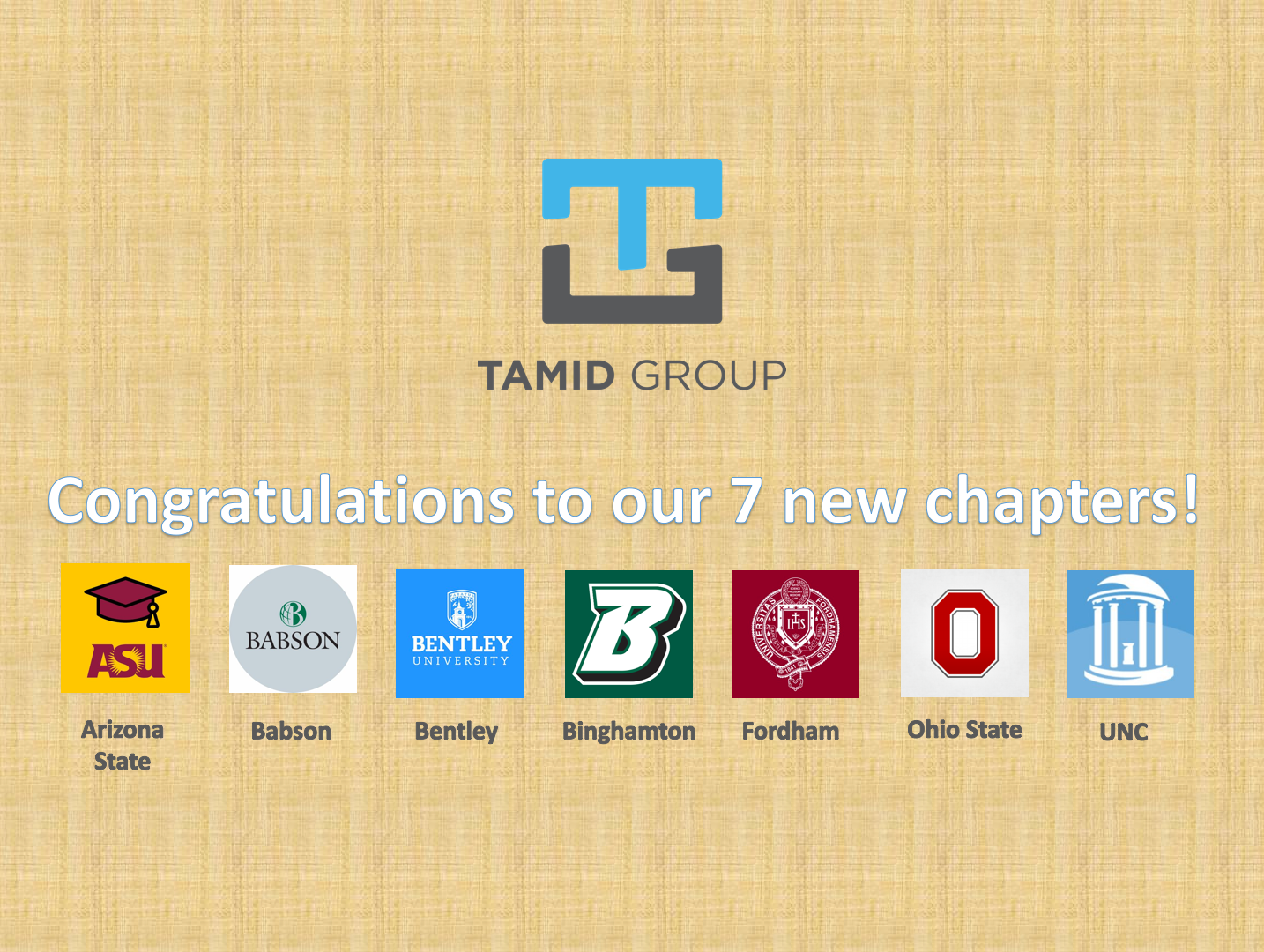 TAMID Welcomes 7 New Chapters
Designed to test the readiness of prospective chapters, the TAMID Beta program is a rigorous simulation of TAMID activity. It can last up to a full-year, and due to its rigor, most campuses that start never finish.
This week, after completing TAMID Beta, 7 chapters received sufficient votes from a committee of student leaders to earn permanent chapter status.
TAMID is proud to welcome our newest chapters:
Arizona State
Babson
Bentley
Binghamton
Fordham
Ohio State
UNC – Chapel Hill
Congratulations to our new student leaders on a job well done. We are now 53 campuses strong!