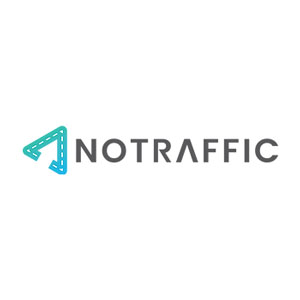 Two TAMID Fellows Interning at a Traffic-Fighting Startup in Tel Aviv
Two TAMID Fellows are currently interning at NoTraffic, a Tel Aviv-based startup that is changing how cities manage their traffic. We asked how the internship is going so far — here are their answers.
Oren Mendelow, TAMID Fellow
"As my first internship, I had no idea what to expect when beginning work at NoTraffic.
"I had heard from friends that internships often consist of tedious, boring work that has farfetched relevance to the intern's academic focus. Fortunately though, at NoTraffic I was immediately entrusted with important tasks of which I was able to clearly understand their big-picture application and benefit to the company and its overall mission. I felt I was truly helping and making a difference through my work.
"Additionally, these tasks required me to learn intensely about things I had never heard of before that are crucial to the future of my role as a software developer- things I would never have learned in a typical classroom setting. During this learning process I was always supported by my coworkers at NoTraffic and they had the utmost patience for me, perhaps even too much.
"The environment here is extremely friendly and fun, yet it is clear that everyone who's here is passionate about the company's mission and a seriously hard worker, something which produces an excellent work atmosphere.
"All in all I couldn't have hoped for a better company to work for and I look forward to watching NoTraffic and all of its employees succeed in the coming years."
Ben Goldberg, TAMID Fellow
"Working at NoTraffic this summer has been an incredible experience.
"I have been able to learn and grow professionally more than I would have ever expected. Coming into the summer I knew that I would have a lot of fun being in Tel Aviv, but I was nervous about my internship either being too intense or not meaningful enough. My jitters quickly dissipated as I met the team and got involved in writing and deploying code for the company's various web applications.
"I was telling my parents the other day that I haven't felt stressed at all this summer despite working full days and producing tangible results. While this may have to do with my interest in the work that I am doing, I also think it is largely due to the work environment here at NoTraffic. Since day one, everyone has been very outgoing and friendly; asking how our weekend trips are, recommending places to eat, or whatever it may have been. If I ever needed help getting a particular web component to work, I never felt intimidated to ask for help and I always knew I would get a meaningful, complete response.
"Working at NoTraffic has been the most valuable internship I have had yet and I know that I will leave the summer more qualified for any software engineering position that I will apply to going forward."
Then we spoke with their manager, Or Sela, Co-founder and VP of R&D at NoTraffic.
"In NoTraffic, as a startup, we are running fast. We must deliver valuable features with limited time and resources (so far 20 employees). Moreover, we deal with various fields and the TAMID Fellows also come from these disciplines, which maximizes productivity and adds a wider perspective to enhance the company's work. Each intern that joins our open space brings his or her own touch and color to our system and contributes uniquely to our company's environment.
"After working with interns for two years, I have discovered that in order to truly achieve a classic win-win situation. Companies should be prepared with relevant and meaningful tasks and should create an atmosphere that allows the interns to feel like they are a full member of the team. This year we got two interns from Tamid – Ben and Oren, both of whom are doing great in our BE-UI and Infrastructure teams."